Cichlid Fish Community Structure as an Index of Water Quality in Three Tropical Lagoon Ecosystems
Keywords:
Cichlids fish, Lagos lagoon complex, salinity, water quality indicators
Abstract
The study evaluated the effect of water quality variables on the distribution of cichlid fish species in Badagry, Lagos and Lekki lagoons, southwest Nigeria. Generally, there was no significant variation in the mean surface water temperatures, salinity, hydrogen ion concentration, dissolved oxygen and transparency recorded in the range of 25.532.3 C, 024.5, 6.297.96, 3.911.8 mg/L and 0.061.0 cm, respectively. However, relatively higher mean values were recorded in the Lagos lagoon for salinity and turbidity during the dry and rainy seasons, respectively. From the results, it was observed that 2 of the 6 cichlids species recorded; Tilapia guineensis and Hemichromis fasciatus, were common to Badagry, Lagos and Lekki lagoons. Meanwhile Sarotherodon melanotheron was only recorded in Badagry and Lagos lagoons, Tilapia mariae and Hemichromis bimaculatus were recorded only in Badagry and Lekki lagoons while Chromidotilapia guentheri was recorded in Lekki lagoon. Although the distribution of cichlid species seems not to be significantly influenced by most of the examined water quality parameters, the result, however, indicates that transparency had minimal effect on species abundances in Badagry and Lekki lagoons whilst salinity was a major factor that influences cichlid species distribution pattern in the three Lagoons.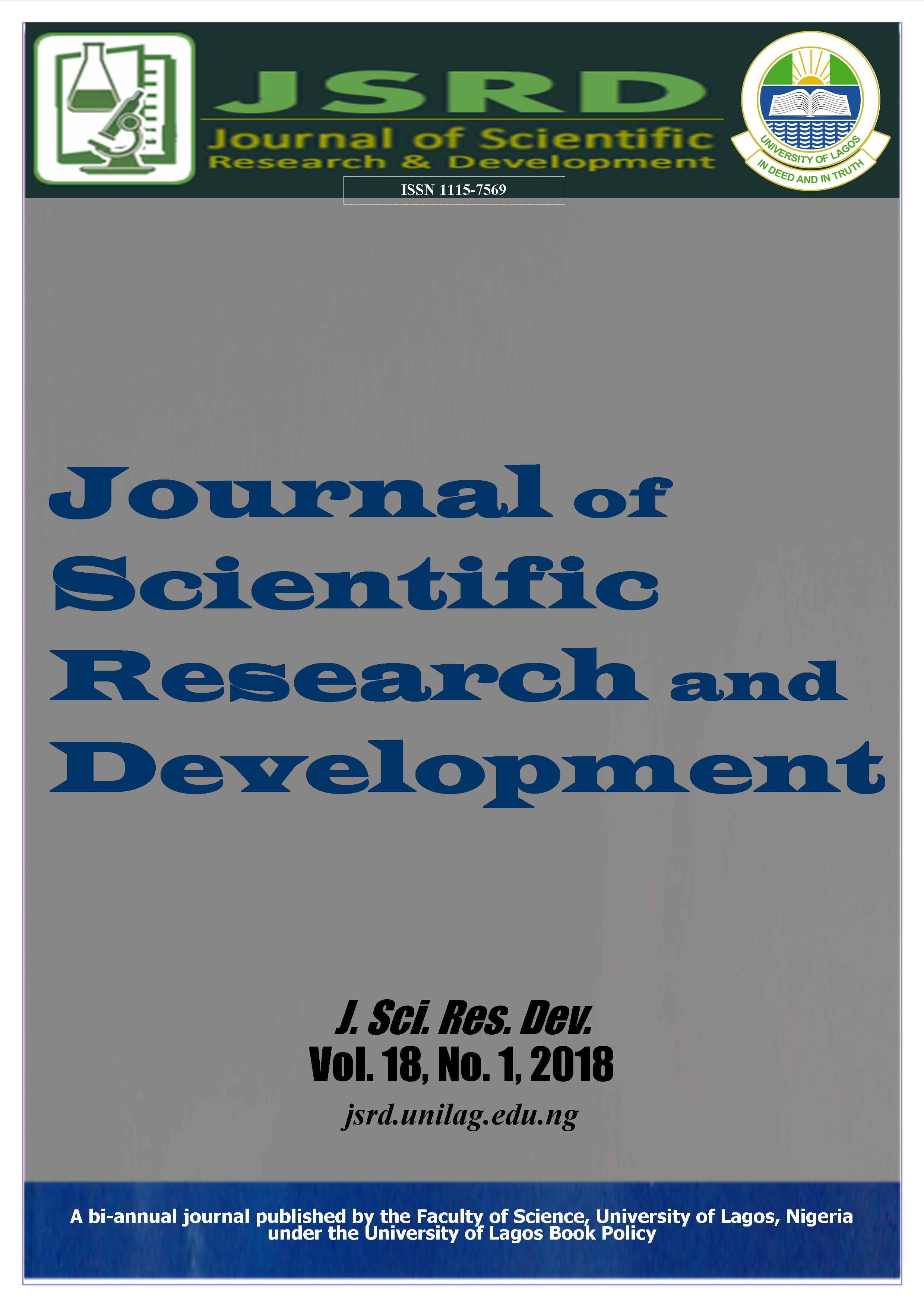 How to Cite
Kuton, M. P. (2019). Cichlid Fish Community Structure as an Index of Water Quality in Three Tropical Lagoon Ecosystems. Journal of Scientific Research and Development, 18(1), 13-20. Retrieved from http://jsrd.unilag.edu.ng/article/view/424